Thomas Cook Group plc (TC) is a British global travel company, owning a number of tour operators, as well as airlines based in the United Kingdom, Germany, Belgium and Scandinavia. With a fleet of 97 aircraft, 2,926 stores, 32,722 employees, and over 19.1 million annual customers, they are the 3rd largest operator in the UK.
The beginning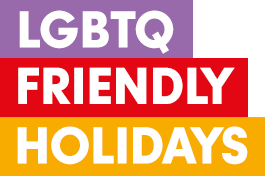 In 2001, they launched a new training policy regarding gay and lesbian clients. Some pundits were critical, saying they were not "a different species", but others commented that their choice of holiday options could very well be different, and needed to be understood by the staff.
In 2001, subsidiary JMC was considering launching a specialist brochure for the gay and lesbian market as "parent Thomas Cook plans to corner the gay package holiday market". Thomas Cook commercial director Mike Beaumont said: "We realized that no major operator was catering for what is a large and lucrative market. We estimate these people are already booking 120,000 package holidays every year."
Thomas Cook focused on destinations popular with gay travellers such as Barcelona, San Francisco and Rio de Janeiro during Carnival. "It is about how we sell to this audience," he said. "We need to make staff aware of their specific needs and provide information about international events." The company has appointed an unnamed project manager and had booked advertising in the gay press.
Present day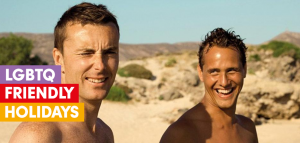 The outcome of this initiative is unknown, but JMC no longer exists (in fact, Thomas Cook went through different stages of ownership in the past decade). However, Thomas Cook itself does have an LGBT section on its website, which they describe with the mysterious title "LGBTQ & Gay-friendly Holidays", under the heading "Planning a holiday with your loved one is always an exciting time. That's why we've hand-picked some amazing LGBTQ-friendly destinations around the world, so from weddings and honeymoons to culture and clubbing, we've got a getaway perfect for the both of you". The destinations offered are on the list "gay destinations", but when you click through to the hotels offered, they are mainstream. It seems the directions TC gives are only first line.
Further steps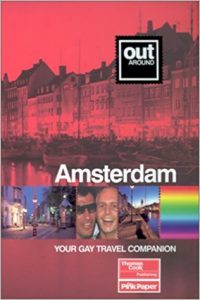 They also published the Out Around series, pocket books with tips for gay destinations, such as Amsterdam, Berlin and Sydney.
In 2012 Rainbow Travel, Canada's largest gay-owned and operated retailer of LGBT travel announced a new partnership with Thomas Cook Canada Affiliate Network. The press release rejoiced: "The strength of buying power that Thomas Cook offers combined with Rainbow Travel's depth of industry knowledge of LGBT travel means an absolutely remarkable travel experience."
Same-sex marriage in the UK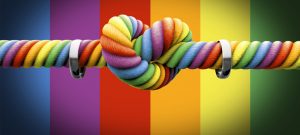 When same-sex marriage became legal in 2014, the website published a blog, extolling the virtues of their "amazing wedding holidays, with packages to some of the world's most stunning destinations", at the same time warning newlyweds that they may not be able to get married in all destinations. "Getting married abroad is the dream for many couples, and there's no reason why it shouldn't be an option for same sex couples too. An expert advisor at Thomas Cook will be able to help create your ultimate wedding day, whether as bride and groom, bride and bride or groom and groom!"
Blooper
Yet, in the same year a lesbian newlywed couple was advised by TC employees to "act as friends or siblings", after first being recommended to take their honeymoon in a country where being gay is illegal (in this case Tunisia). TC apologized profusely, and said: "The incident in no way reflects the company's views or values. Thomas Cook does not condone discrimination against LGBT customers, and we are proud that many thousands of gay and lesbian customers choose Thomas Cook as their preferred holiday provider every year. We are also an equal opportunities employer, in the belief that businesses benefit from diversity and an employee population that reflects the customers and communities it works with."
Same-sex kiss
Two years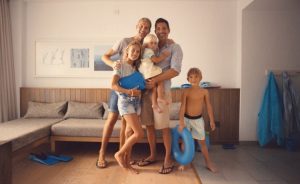 later their new campaign featured a family with same-sex parents and a gay kiss, which was described by TC as a bid to be "bold and contemporary" and served to show that they can "create experiences for different people at its resorts around the world (…). It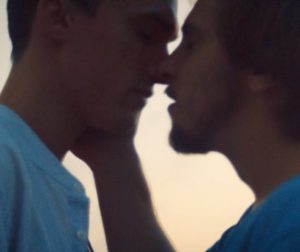 comes down to the needs of our customers and addressing a modern population". Instinct magazine observed: " They're certainly squeezing in a lot of inclusiveness in 30 seconds!"  The commercial launched  on TV on Christmas day.
Planes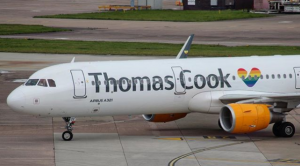 Last year, one of Thomas Cook Airlines' planes featured a rainbow version of the sunny heart logo, to mark Manchester Pride's The Big Weekend. The airline teamed up with Manchester airport for third year in a row to sponsor the event. The A321 aircraft made its first flight with the new rainbow livery to Heraklion, and would carry the multi-coloured logo for up to a year. Thomas Cook Airlines crew could choose to wear a rainbow logo pin alongside their uniform badge throughout August and September.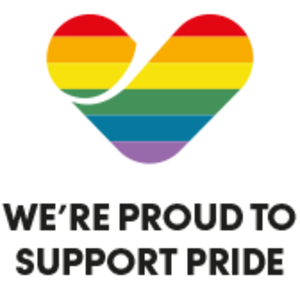 Chief airlines officer at Thomas Cook Group, Christoph Debus, said: "This confirms our on-going support of Manchester Pride, as well as other pride events across the UK, that celebrate the diverse communities we live and work in. We wanted to do something extra special that our customers could share with us to mark this year's celebrations." Collette Roche of Manchester airport, said: "As co-sponsors of The Big Weekend we are delighted to be the first airport to welcome and see Thomas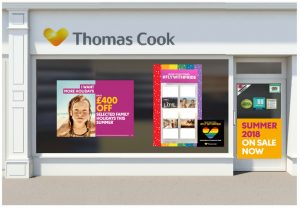 Cook Airlines' rainbow heart aircraft take to the skies. I am sure it will prove popular with staff, passengers and aviation enthusiasts alike, as it jets around Europe." TC said it would be supporting Pride events around the UK with specially designed window displays in 14 stores lining the routes of parades.
Last year they also announced they will be offering specialized training (again) to its retail staff on how to provide LGBTQ clients with the best possible service.