Introduction
WOW Air was an Icelandic ultra low-cost carrier founded in 2011 that operated services between Iceland, Europe, Asia, and North America. In October 2012, WOW air acquired Iceland Express's operations and network. The airline was headquartered in Reykjavík. They carried over 400,000 passengers in 2013 and reached its one millionth passenger in December 2014. On 28 March 2019, WOW air announced that it was ceasing operations. Takeover talks with Icelandair and investors failed.
A new way of GAY
Colleague airline Icelandair made a number of remarkable advertising efforts, aimed at the LGBT commnity. WOW did it differently.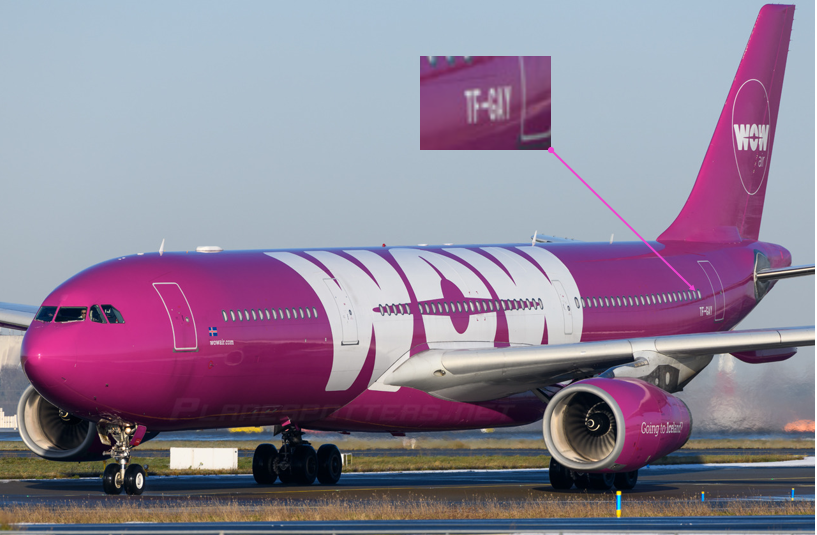 Early 2016,  they named one of its new Airbus models 'TF-Gay' in order to demonstrate public support for gay rights. The aircraft was used for the airline's first flight from Iceland to San Francisco. The name was suggested to WOW's founder and CEO Skúli Mogensen by one of the airline's pilots following the announcement of the new US West Coast route earlier this year.
The CEO speaks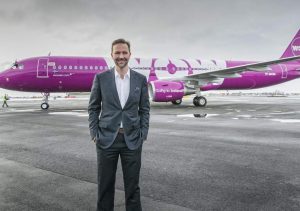 Speaking to GayIceland, Mogensen said: "WOW air is an airline for the people and one of our most important tasks is to lower fares in order to enable everybody to travel the world and getto know different cultures. "We wholeheartedly support queer people's fight for rights, just as we support equal rights for everybody – no matter their gender, religion, ethnicity or culture.
"The airline has a history of playful plane names with previous aircraft being named TF-MOM,TF-DAD, TF-SIS, TF-BRO, TF-SON and TF-KID. Mogensen added: "The name fits perfectly into this concept of ours to create a modern family out of our airplanes from the names we give them."Two more Airbus A330 were added to WOW's fleet in June '16, named respectively TF-LUV and TF-WOW."
Bankrupcy
Early 2019, the company suddenly went bankrupt, leaving passengers stranded around the world. As tourism accounts for a third of Iceland's economy (2015), it appears the airline's demise may have tanked Iceland's economy: the economy was previously estimated to grow by 1.8 percent, but this shrunk to a mere 0.4 percent.
Wow was the eighth European airline to have failed since the summer of 2018.
Iceland
To say Iceland is gay-friendly is like saying Rome is historic or New York is crowded," said one blogger. According to a 2017 report Iceland is more accepting of homosexuality than any other OECD country. There is even a rainbow to welcome you at the aiport.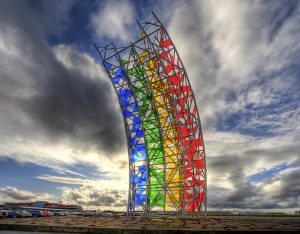 Article last updated Nov 11, 2020.