Introduction
DavidBartonGym opened in 1992, in New York's gaybourhood Chelsea. The concept of the gym was  to be "as sexy as a nightclub", where you would almost expect a velvet rope to get into the  locker room. "A shamelessly sexy Spartacus. Part disco, part gym, part porn set," said New York Magazine.  Low lighting; thumping music; snazzy clientele like Anderson Cooper, Gwen ­Stefani, and Calvin Klein; and a palpable sexuality.
Focus was on 3 things: 1. creating an exciting energy that affects one's emotions and awareness 2. helping people get the body of their dreams 3. learning what every other "health club" was doing… and then doing just the opposite.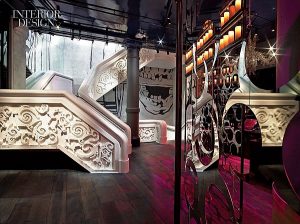 When a magazine like Interior Design includes DavidBartonGym in their list of the world's most innovative ideas, concepts, and designs of the year, you know it is a different world in there.
Barton started on 15th Street in Manhattan and expanded the franchise a few years later when he opened a branch on the Upper East Side in 1995. In addition to his 25,000-square-foot Chelsea flagship (that later moved into the YMCA on 23rd Street, the one the Village People sang about) , Barton also had a 32,000-square-foot gym on Astor Place in Manhattan, which opened in 2009 – construction costs were reportedly $8 million. With shelves of electrically flickering candles and a sculpture of ceramic-baby-doll heads tumbling down the wall like a waterfall, the venue looked more like Cher's gothic palace than a gym. Amanda Lepore was spotted on a StairMaster in her pumps.
And then there was the one on on Sixth Avenue, which was previously home to New York's legendary Limelight.
After New York came Miami, Chicago, Boston and Seattle.
Marketing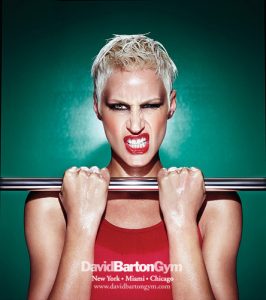 The marketing of New York's David Barton gym in Chelsea came 'straight' to the point. The message here was not "feel better" or even "look better." It was "Look Better naked". Staying true to its identity – and to its predominantly gay male clientele – the gym's trainers greeted clients wearing jeans and tight T-shirts, teaching classes such as "ASSolutely ABBulous," "Hot Core" and "WillPower & Grace." The description of that last one was "Pilates meets Pain & Pleasure without any equipment (is that possible?!)" Hey, at least they knew their brand.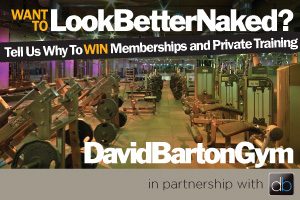 In 2016 most gyms of the brand closed, "due to competitive market conditions". Only Las Vegas and LA are still open. In 2011, there was already a Chapter 11 bankrupcy, and $65 million debt restructuring.
Barton had already left the company in 2013, to start TMPL, in Hell's Kitchen – which Business Insider called "New York City's most high-tech gym, which uses 'smart' equipment to help you craft the perfect workout. A 40,000 sq. ft. sanctuary in the heart of Manhattan with a 25m saltwater pool and 20 tons of free weights. The decor: disco lighting, gorgeous clientele and a giant pair of red lips holding a pill painted on the wall. The spin room had screens on all four walls, "like an Imax theater… like a ride at Universal Studios."
TMPL GYM on Twitter: "Wake up. Train hard. Kick ass. Repeat. #DailyChecklist #TMPL #TMPLgym #BeWorshiped #fitfam #fitspo #davidbarton… "
Barton is flattered by the fact that his clientely thinks he is gay, but claims he is not. His clientele mostly is.