Introduction
Hotwire is a travel website that can be used to book airline tickets, hotel rooms, rental cars, and vacation packages. It operates by selling off unsold travel inventory at discounted prices. It is an operating company of Expedia (see separate case study).
Marketing the Rainbow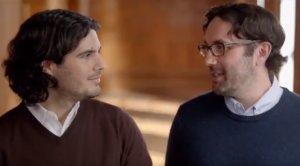 As a mainstream company, Hotwire did not dedicate much attention to LGBT customers. The only known commercial is the one called Lucky Me, from 2014, cheeky, innocent and funny, featuring two gay dads.
Luckily, One Million Moms (a division of the American Family Association, famous for many failed boycotts) started crying foul: "Consumers should be aware of the offensive ad because there are many other travel sites to choose from if parents are warned about this indecent ad. A commercial should not discuss what does or doesn't happen in bed, plus the couple consists of two men. Hotwire is obviously not concerned about the message they are sending our children."
As usual, the protest did not have much effect.
Website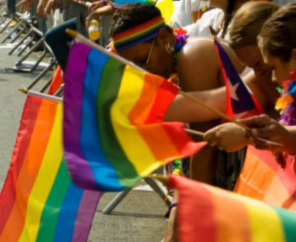 Hotwire does have an LGBT section on their website, but it is not very inspirational. It has a lot of random text, such as "A popular gay vacation spot, the Northeast is ripe with possibilities. And New York City is particularly so. After you've hit the Statue of Liberty and Macy's, stroll over to Central Park's Conservatory Garden. You'll find six acres of natural wonders hidden behind those wrought-iron gates. Heading to Boston? Check out the Boston Woman's Heritage Trail walking tour."
The section can only be found via deeplinks, so trhough controlled advertising. The site does not offer a search function, nor a menu option. Hotwire does not seem very committed to their LGBT customers.