Introduction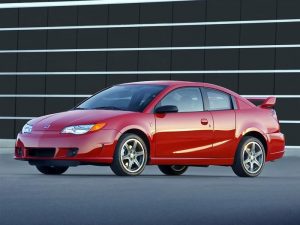 Saturn was established in 1985 as a subsidiary of General Motors. GM founded the company to battle small-car imports. The company marketed itself as a "different kind of car company" and operated somewhat independently from its parent company for a time. In 2009 GM discontinued the Saturn brand.
Different
Saturn has always been considered as a 'different' brand, from the moment it was launched. Maybe it was in this light that they have on more than one occasion turned their attention to the gay market.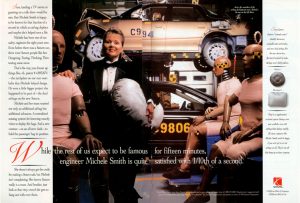 A first attempt was made in 1995 in OUT magazine. The ad ran in other general publications and makes no allusions to sexual orientation. Saturn engineer Michele Smith appears wearing a tuxedo and a mullet hairdo, sporting a self-assured, almost masculine attitude, suggesting her being a lesbian.
OUT President Michael Goff said the 86,000-circulation title 'had to prove we're a serious magazine of the highest quality' in order to land Saturn. Yet, the ad ran only one time, after the decision to go for OUT was reversed by higher management. While the company even tried to pull the ad, the publisher refused, saying it would cost the advertiser an enormous sum to stop the press run of the magazine.
In the same year, Saturn advertised in 'Serving in Silence,' a made-for-TV movie with Glenn Close, about a woman who was kicked out of the military after disclosing she was a lesbian.
Saturn didn't reappear in gay media until 1999.
Controversy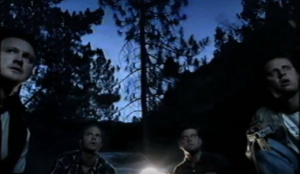 In 2002, there a commercial that caused some controversy over the story line. Four men on a camping trip hear the faint sounds of a banjo, a reference to the "Dueling Banjos" song in the film "Deliverance", where there is a male rape at gunpoint. In the commercial, the four men are startled and hurry back into their mini-SUV.
Critics said the allusion to rape was unsavory, and the implication that four adult men were scared by a banjo in that respect was over the top. "We were looking for a pop culture tie-in that's timeless and humorous," explains Cindy Kamerad, a Saturn spokeswoman. "College kids know about that movie." She added that the ad had gotten positive reviews on an unofficial Saturn web site, SaturnFans.com, and that sales for the new vehicle doubled after the advertising kicked in.
The gay press, including AdRespect were less amused.
Gay car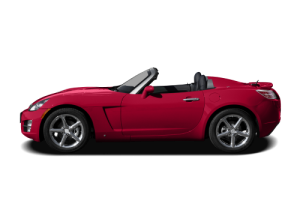 In 2007, the sporty Saturn Sky two-seat convertible generated a lot of interest among gay and lesbian car shoppers and enthusiasts, according to Gaywheels.com. Revealing for the first time specifically which vehicles the LGBT consumer is considering, Gaywheels.com released its list of Top 10 Most Researched Vehicles. Saturn topped the list.
In the same year they partnered with Gaywheels.com ("the gay-friendly automotive resource") to sponsor Gay Days in Orlando. "The gay consumer has shown clear preferences for companies that support and are involved with the GLBT community, and that includes gay-targeted events like Gay Days," said Gaywheels.com founder Joe LaMuraglia. "Our partnership will introduce Saturn as a gay-friendly brand to thousands of people from all over the country."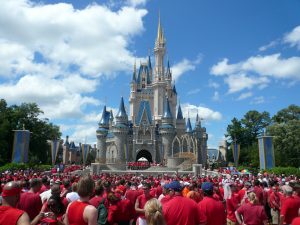 "Sponsoring an event of this caliber is an example of our commitment to the GLBT community," emphasized Ross Bird, Saturn's spokesman for the Southeastern U.S. "GM as a corporation works–and succeeds–at valuing human potential and diversity internally and throughout the community. One of the ways we're achieving this is through our support of events like Gay Days."
And finally…
In 2008, Saturn, along with GM brands Cadillac, Saab and Chevrolet invited gay & lesbian Angelenos to the LA Convention Center for a "Gay Day in LA at the Auto Show" event. Participants were being asked to wear the color green to show their visibility at the auto show. General Motors wanted to impress the highly coveted gay market by showing off their latest hybrids, alternative energy vehicles, futuristic concept cars and the much-anticipated Chevy Volt electric car. The "Gay Day" event began with a brunch, followed by a tour. Of course, at 4pm, there was a happy hour…
Afterthought

In 2014, radio show Car Talk queried their lesbian and gay listeners asking for nominations of the best gay vehicles. The – then already terminated – Saturn SC1 was listed as number 7.