Introduction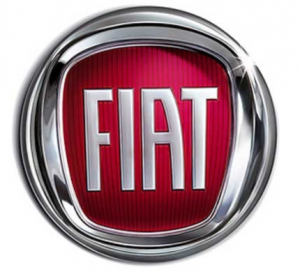 The Italian carmaker (nr. 7 in the world) acquired Chrysler in 2014. The combined company FCA (which also owns i.a. the brands Alfo Romeo, Dodge, Jeep, Lancia and Maserati) participated in several Pride Events in the US.
Gay Car of the Year
In 2010, the Fiat 500 convertible (original version launched in 1957) was chosen as the Gay Car Of The Year by by Ledorga, the organization of gay vintage car enthusiasts. In fact, cars of the Fiat group won four years in a row: Alfa Romeo Spider (2007), Fiat 500 (2008) and Alfa Romeo MiTo (2009).
Fiat and their 500X model were present at Pride events in 14 cities, among which Detroit, Boston, New York  and LA. In Madrid a fun campaign was built around the launch, with car models ranging from gold to mirrorball, and human models ranging from bear to drag queen.
More Pride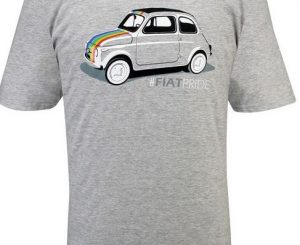 Already in 2013 the car made an appearance in Detroit's Motor City Pride with a long line of Fiat 500s, celebrating FCA's (read Chrysler's) longstanding support of LGBT employees, communities and issues by sponsoring the annual festival. The company's website stated: "Initiated and managed by employees, Employee Resource Groups [such as the Gay and Lesbian Alliance (GALA)] at  FCA US celebrate each "color" or culture that contributes to the Company's multicultural "rainbow." Whether that includes women, Hispanics, or the lesbian, gay, bisexual and transgender (LGBT) community—who appropriately use the rainbow as a symbol for their cause – ERGs create opportunities for people to interact in meaningful ways throughout the organization and act as a competitive advantage for the Company."
Around this time, FIAT of Maple Shade in Philadelphia presented the annual Boys of Summer Fiat Car Wash for the first time, in collaboration with Philly Gay Calendar.
Amphibious Fiat
During Amsterdam Pride in 2009, a very pink Fiat 500 was just visible, parked on one of the floats, but that changed in 2017.  Agency Leo Burnett launched what seemed to be an amphibious version, which raced through the canals in front of 400,000 spectators. It added a nice surprise to the always entertaining a parade, and prompted people to share the amazing pink floating car on their Twitter accounts with #WeLovePink hashtag.
London Pride
Running up to London Pride 2017, Fiat used its social media in the run-up to Pride, supported by billboards across the city. They celebrated Pride with a Pride Flag-inspired set of ads, to "remind people looking for a city car that the Fiat 500 is a brand that brings color, energy and vibrancy to the everyday."